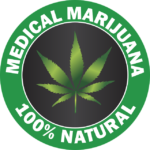 Donations over $100 receive a free gram and free edible, Happy Hour orders offer $5 credit on orders between 12-2 PM every day, and different deals are available daily. Minimum delivery is $40 and a $10 delivery fee is added for orders under this requirement. Average cannabis delivery wait time is 60-90 minutes.
DAILY: All 1/8's are 4 grams. (All other weights are NORMAL)
*SPECIALS/DEALS CAN NOT BE COMBINED*
MON: Get any 2 Vape Cartridges and recieve a free HPD Vape Battery/Chg!
TUE: Edibles are 25% Off
WED: Get 1g Shatter/Wax and get another for 1/2 off! (NO VAPES)
THUR: All 1/8ths are 5G. (Except rare/Exotic or Prepackaged Strains)
HAPPY HOUR: $5 OFF DAILY FROM 12p-2p (MUST MENTION)
HPD BONUS 100: Automatic Bonus for orders $100 or Higher